1
TP-link WR703n as telemetry link and camera broadcasting Part3 (video)
Posted by fertito , 14 June 2012 · 5926 views
Hop!
Now that your system is Up and runing, it is time to add some video broadcasting, the wr703n can handle an USB Webcam with uvc driver.
I choose this one :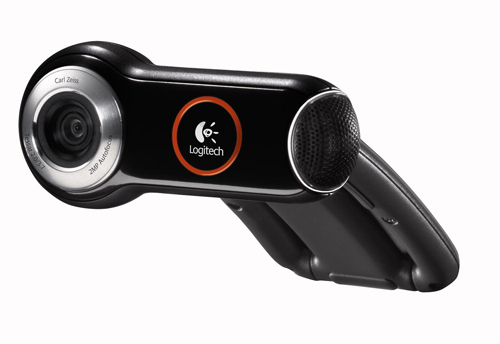 The logitech pro 9000, it is able to handle HD 720 (low rate...) and has a really good sensibility (was a little amazed...).
I removed all the plastic to keep only the pcb which is carrying the sensor.
On the wr703n :

telnet 192.168.1.51

if your are using the ethernet

telnet 192.168.1.52

over Wifi...
note that the wr703n has to have an internet access (ethernet over home box).
then time to do some install...

opkg update
opkg install kmod-video-core
opkg install kmod-video-uvc
opkg install mjpg-streamer

plug the usb webcam in
and run

/etc/init.d/mjpg-streamer enable

to enable mjpg-streamer at start

/etc/init.d/mjpg-streamer start

to start it, and that's all...
Open a browser at
http://192.168.1.51:8080?action=stream
or
http://192.168.1.52:8080?action=stream
(wifi)
and you should see what is streamed out of the webcam.
You can also use VLC.
if you want to change the framerate and or the resolution, edit
/etc/config/mjpg-streamer
Next step, make the GCS able to stream the video in the PFD, should be pretty easy to change from camera to ip stream.